904
REPELLENT spray FORTE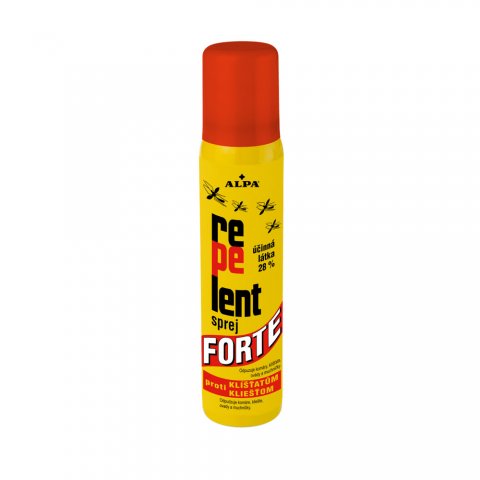 It repels mosquitoes, ticks, horseflies and other types of biting insects. It contains 28% of effective repellent substance - diethyltoluamide. It…
It repels mosquitoes, ticks, horseflies and other types of biting insects. It contains 28% of effective repellent substance - diethyltoluamide. It can be applied to both the skin and clothing (except for artificial fabrics).
Biocidal product 2014-0035


Danger. Warning. Highly flammable liquid and vapour. Harmful if swallowed. Causes serious eye irritation. Harmful to aquatic life with long lasting effects. Intended for the markets of the Czech Republic and Slovakia.